¿Dónde está la biblioteca?


Starting in the Season One episode "Spanish 101", brief vignettes closed out the show during the end credits. These skits are referred to as end tags and feature short stories usually unrelated to the plot of that particular episode. Most of them also had Troy and Abed although there were a few exceptions. So far, only two episodes have not had end tags. The Pilot had a dedication to the 1980's filmmaker John Hughes and normal credits. The other exception was the Season Two episode "A Fistful of Paintballs" which instead had a preview of the following episode "For A Few Paintballs More". In Season Six, the format of the show changed due to its move to Yahoo Screen allowing for a longer runtime. Because of this, the end tags became longer as well with the onscreen credits removed and put at the end of the episode separately.
Production
Promotional video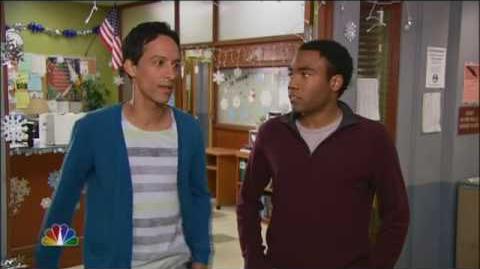 Community content is available under
CC-BY-SA
unless otherwise noted.