Dancing in your underwear, taking air conditioner repair...so you can get a job!


In the study group's first year at Greendale, Annie was made the head of the school committee tasked with writing a new school song. The debut of the song was to coincide with the unveiling of the Luis Guzman statue dedicated to Greendale's most famous alumni. Pierce volunteered for the task after he claimed to be a great composer. Annie convinced Dean Pelton that he was the right one for the job. However, Pierce had overstated his musical abilities and he made very little progress on the song as the deadline approached. Annie saw him struggling and offered words of encouragement which inspired him to finish the song, ending her pep talk with "that's the way it goes!" which inspires Pierce to finally create the school song.
When he debuted the song at the unveiling ceremony for the Luis Guzman statue, it became obvious to the audience that it was a rip-off of Bruce Hornsby's classic song "The Way It Is". The song's first appearance was in the Season One episode "Advanced Criminal Law".
Song and lyrics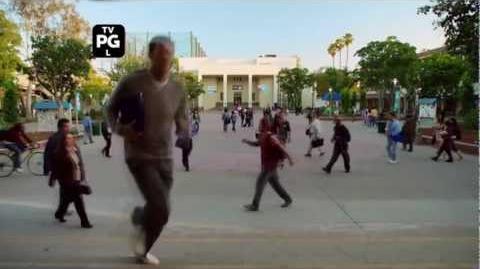 Lyrics
Standing in a bookstore line
Waiting for the bell to chime
So you can go to class
Dancing in your underwear
Taking air conditioner repair
So you can get a job
Greendale's the way it goes
Some things are still the same
Slop pails and pantyhose
Oh, Annie believes in me...
Fanvid by krishandamani
Trivia
On January 18, 1992, Chevy Chase hosted an episode of Saturday Night Live, and the musical guests were Robbie Roberston and Bruce Hornsby.
Community content is available under
CC-BY-SA
unless otherwise noted.